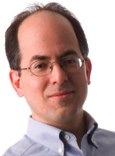 Work
Current Employment
I am currently a staff engineer at VMware, Inc. in Bellevue, Washington.
Previous Employment
F5 Networks, Software Engineer & Architect
From September 2012 through November 2015, I worked as a software engineer and architect at F5 Networks in Seattle, Washington. I helped build our BIG-IQ Cloud product including its first seven releases. I was most involved in building integrations between F5 BIG-IP and VMware, Cisco ACI, Microsoft SCVMM, and OpenStack.
University of Wisconsin-Madison, Researcher
From August 2001 through August 2012, I was a researcher with The Center for High-Throughput Computing at the University of Wisconsin-Madison. While there, I lead the Release Engineering Group within the HTCondor Project. Most of my time was spent with the Open Science Grid, a national distributed computing grid for data-intensive research. I was the OSG Software Coordinator and I lead the OSG Software Team, a group of about eight people who build, package, test, and support the OSG Software.
Publications
I have published several papers.
One of my favorite presentations was Using Condor-G effectively because I avoided the use of presentation software (i.e. PowerPoint) and had a much better presentation as a result.
More Information